Teaching Writing
July 19, 2022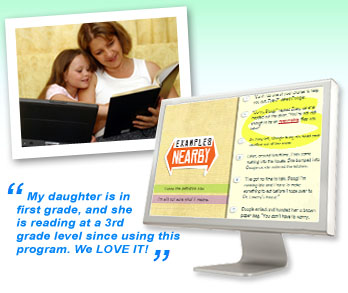 7 Powerful Writing Skills That Will Give Your ESL Students an Edge
By integrating some key writing skills into your lesson plans, you'll give them the ability to make writing a part of their lives, and you'll enhance their understanding of other aspects of the language, too.
Writing is often overlooked in ESL teaching and learning. At a beginning level, it may be seen as a task for the intermediate and advanced stages. Students will also shy away from writing due to its many complicated rules, structures and idiosyncrasies.
Your students will appreciate you putting English writing skills into your syllabus. Writing skills will be useful to them in a variety of situations and can help them develop a more well-rounded English skill set. Writing is even something they can fall back on in the event of a communication breakdown in an English-speaking country.
It's important for you to encourage your students to think about writing through well-developed writing lesson plans. With a slight nudge and some guidance, they can take newly discovered vocabulary and grammar and use it to craft structured paragraphs in many different writing styles.
With FluentU, your students will genuinely be interested in the activities and content. From this, they will build a varied and real-world vocabulary perfect for improving writing skills.
How to Build an ESL Lesson Plan Around Writing Skills
When it's time for writing lessons, your students should have already read and discussed topics in class. Make sure they have a good grasp on the spelling and vocabulary surrounding the writing topic, with a little grammar thrown into the mix for added confidence. You may be surprised how the ABCs slip away from even the most advanced English student.
For optimal results in your ESL writing lessons, think about the structure you plan to use when presenting the material. Structure is one of the essential parts of your success as an ESL teacher. Leave nothing to interpretation when presenting your writing material and tasks.
Make sure that your students are 100% clear on what they need to write about, as well as in what format and for how long. Ask yourself if the material is sufficient to complete the task, if your students are clear on the intended audience and if the material is relevant to them. No one wants to write about something they have no interest in, and that's a fact.
Writing Skills – What are they?
At first, many parents think that "learning to write" is primarily a question of grammar. They first think of teaching proper sentence construction, appropriate use of tenses, and punctuation. It is true that grammar is an important component of teaching writing. The Time4Learning system includes a superb set of lessons for teaching punctuation, vocabulary, word choice, spelling, paragraph structure and other components of "correct writing".
But after a little thought, we find that while grammar is an important part of writing, effective writing requires much more. When a writing process is used to teach writing, students begin to understand writing as a form of communication. Furthermore, writing helps students recognize that they have opinions, ideas, and thoughts that are worth sharing with the world, and writing is an effective way of getting them out there!
There are many types (or modes) of writing such as descriptive writing, persuasive writing, informative writing, narrative writing, and creative or fiction writing. Many students are familiar with the basic writing assignments such as book reports, social studies reports, short stories, and essays on topics such as: "What I did on my summer vacation". But these writing assignments should be thought of as applications of basic writing modes. For instance, a book report is usually a type of descriptive writing, and an essay on dinosaurs might include both informative and perhaps persuasive writing.
The Writing Process: Prewriting, Writing, Revising, and Proofreading
PreWriting – Whatever type of writing a student is attempting, the prewriting stage can be the most important. This is when students gather their information, and begin to organize it into a cohesive unit. This process can include reading, taking notes, brainstorming, and categorizing information. Prewriting is the most creative step and most students develop a preferred way to organize their thoughts. Stream of consciousness writing, graphic organizers, outlines, or note cards are popular techniques. Often this stage is best taught by a parent modeling the different methods, perhaps a different one each week until the student finds which one works best for him.
Writing -The actual writing stage is essentially just an extension of the prewriting process. The student transfers the information they have gathered and organized into a traditional format. This may take the shape of a simple paragraph, a one-page essay, or a multi-page report. Up until this stage, they may not be exactly certain which direction their ideas will go, but this stage allows them to settle on the course the paper will take. Teaching about writing can sometimes be as simple as evaluation good literature together, and exploring what makes the piece enjoyable or effective. It also involves helping a student choose topics for writing based on their personal interests. Modeling the writing process in front of your child also helps them see that even adults struggle for words and have to work at putting ideas together.
Revising , or editing is usually the least favorite stage of the writing process, especially for beginning writers. Critiquing one's own writing can easily create tension and frustration. But as you support your young writers, remind them that even the most celebrated authors spend the majority of their time on this stage of the writing process. Revising can include adding, deleting, rearranging and substituting words, sentences, and even entire paragraphs to make their writing more accurately represent their ideas. It is often not a one-time event, but a continual process as the paper progresses. When teaching revision, be sure to allow your child time to voice aloud the problems they see in their writing. This may be very difficult for some children, especially sensitive ones, so allow them to start with something small, such as replacing some passive verbs in their paper with more active ones.
Proofreading – This is a chance for the writer to scan his or her paper for mistakes in grammar, punctuation, and spelling. Although it can be tempting for parents to perform this stage of the writing process for the child, it is important that they gain proofreading skills for themselves as this improves a student's writing over time. And because children want their writing to be effective, this can actually be the most opportune to teach some of the standard rules of grammar and punctuation. When students learn the rules of mechanics during the writing process, they are much more likely to remember to use them in the future.
Efficient Ways to Improve Student Writing
Ask a composition instructor to give a presentation to your students.
Invite a guest speaker from the composition department or student learning center to talk to your students about effective writing and common writing problems. Faculty who have invited these experts report that such presentations reinforce the values of the importance of writing.
Let students know about available tutoring services.
Individual or group tutoring in writing is available on most campuses. Ask someone from the tutoring center to give a demonstration in your class.
Use computers to help students write better.
Locally developed and commercially available software are now being used by faculty to help students plan, write, and revise their written work. Some software available allows instructors to monitor students' work in progress and lets students collaborate with their classmates.
Ask students to write what they know about a topic before you discuss it.
Ask your students to write a brief summary of what they already know or what opinions they hold regarding the subject you are about to discuss. The purpose of this is to focus the students' attention, there is no need to collect the summaries.
Ask students to respond in writing to questions you pose during class.
Prior to class starting, list two or three short-answer questions on the board and ask your students to write down their responses. Your questions might call for a review of material you have already discussed or recalling information from assigned readings.
Ask students to write from a pro or con position.
When presenting an argument, stop and ask your students to write down all the reasons and evidence they can think of that supports one side or the other. These statements can be used as the basis for discussion.
During class, pause for a three-minute write.
Periodically ask students to write freely for three minutes on a specific question or topic. They should write whatever pops into their mind without worrying about grammar, spelling, phrasing, or organization. This kind of free writing, according to writing experts, helps students synthesize diverse ideas and identify points they may not understand. There is no need to collect these exercises.
Have students write a brief summary at the end of class.
At the end of the class period, give your students index cards to jot down the key themes, major points, or general principles of the day's discussion. You can easily collect the index cards and review them to see whether the class understood the discussion.
Have one student keep minutes to be read at the next class meeting.
By taking minutes, students get a chance to develop their listening, synthesizing, and writing skills. Boris (1983) suggests the following:
Prepare your students by having everyone take careful notes for the class period, go home and rework them into minutes, and hand them in for comments. It can be the students' discretion whether the minutes are in outline or narrative form.
Decide on one to two good models to read or distribute to the class.
At the beginning of each of the following classes, assign one student to take minutes for the period.
Give a piece of carbon paper to the student who is taking minutes so that you can have a rough copy. The student then takes the original home and revises it in time to read it aloud at the next class meeting.
After the student has read their minutes, ask other students to comment on their accuracy and quality. If necessary, the student will revise the minutes and turn in two copies, one for grading and one for your files.

Structure small group discussion around a writing task.
For example, have your students pick three words that are of major importance to the day's session. Ask your class to write freely for two to three minutes on just one of the words. Next, give the students five to ten minutes to meet in groups to share what they have written and generate questions to ask in class.
Use peer response groups.
Divide your class into groups of three or four, no larger. Ask your students to bring to class enough copies of a rough draft of a paper for each person in their group. Give your students guidelines for critiquing the drafts. In any response task, the most important step is for the reader to note the part of the paper that is the strongest and describe to the writer why it worked so well. The following instructions can also be given to the reader: